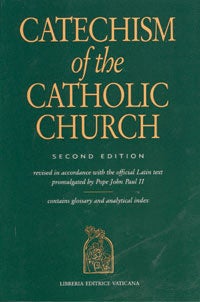 For my Lenten journey this year, I am reading the Catechism of the Catholic Church in a year. What a ride it has been so far! With the help of a couple of very inventive guys this has been very easy to do; sort of makes me feel guilty that this hasn't been much of a sacrifice! So, I want to give a shout-out to these two great Catholics that are helping this happen consistently now for over 140 days:
Matthew Warner has been the driver for the readings getting out to us (106,000 of us!) each and every day. You can find him at his blog
Fallible Blogma
, writing at the
National Catholic Register
, as well as on Facebook and Twitter.
Jeff Pinyan, the creator and engine of the program and author of
Catholic Cross Reference
, also a book,
Praying the Mass
, among other things.
Lolek is trying to keep up!
This has been a great experience and discipline over the past few months, too. There would be times when I couldn't get to the CCC for a few days, then the catch-up would be tremendous as many of the sections would come together with a more complete thought. My yellow highlighters haven't seen this much activity since my master catechist classes!
Anyway, check out these two gentlemen and their resources and I am sure you will see what I am talking about.
Thanks again to Matthew and Jeff!
Lenten blessings!