Yes, I had a couple of visitors come calling unsolicited while I was working on a quilt yesterday. The dog began to bark and the cats all went scattering as the doorbell sounds. I peer out the front room window to find 2 ladies with books in their hands. Interesting, so I decided to answer the door. "Hello," the spokesperson of the team says, with a pamphlet in her hand ready for me to accept, and introduces them as wanting to spread the Christmas joy. They are Jehovah Witness members. I quickly let her know that we are active and devout Roman Catholics. Her next question rather shocked me. "So, do you celebrate Christmas?" Whoa! Really, I thought to myself. This needed to be addressed, kindly with civility and Christ-like patience.
Making the decision to step out, both physically and in courage, I come out to the porch. I smiled and let them know I wanted to enlighten them. "First off, may I say that with so many different churches and beliefs, if we took the time to learn about each other's faith, if for only to agree to disagree, we would have so much more peace in our world." The both nodded in agreement, smiling. Then I went on to explain that the Roman Catholic Church is Christ-centered, the Christ that is the second in the Blessed Trinity. That God, the amazing being that created us from His imagination, who is bigger than anything we could ever humanly conjure up." Both women now nodding aggressively and smiling widely. "In His amazing wisdom," I went on, "God, sent His son Jesus to be among us in flesh and blood in order for us to know Him and know that He knows us.....Isn't that amazing, Ladies?" "Oh yes!" they both said in unison. "We believe in this Christ who was born of the virgin Mary, in the summertime, not winter, hahaha!" They both laughed and agreed, looking at each other smiling.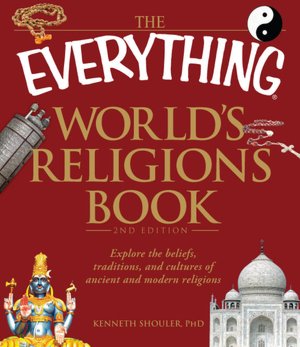 The spokesperson of the two asked me about the Greek Orthodox as opposed to the Roman Catholic Church. I explained to her that in the very beginning of the Church, we were Jews or gentiles and that the Christian movement was referred to as "The Way" and all believers in Christ were together building the Church Jesus left the keys for with St. Peter. It is a human Church, run by a fallen people, but with the Holy Spirit, it has survived throughout these 2000+ years. It wasn't until until about 1054, when the dispute about Rome and Constantinople divided the two in the "Great Schism" but that both Churches believe in the "Real Presence" in the Eucharist and have seven sacraments. Then I went on to say that along came a Catholic religious named Martin Luther who took the helm in further dividing the Christian world if not intentionally. Now we have so many different ways of thinking, it has distorted the truth." Both agreed sadly...I think.
The spokesperson finally asked, "Then you do celebrate Christmas?" "Absolutely! We celebrate life and all it's seasons! We celebrate birthdays, Christmas, Easter, funerals, all that is life!" "Well," she said, "we won't have to worry about you, then. May I give you a little gift from us?" getting out that pamphlet again. I took it, "Sure" I said. "You have a very Merry Christmas, we enjoyed talking with you today." She said. The other lady introduced them to me and asked my name. I told her, "Elizabeth, and you both have a very Merry Christmas and beautiful new year, as well."
Who knows if I planted a seed within these ladies hearts, but one thing I do know, they left my porch smiling from the encounter at the Pillar household.