As I gladly took on the carnival this week, I forgot that a few things have changed since the last time I hosted. One is that it's summer and the kids are all wanting to be in the pool, having friends over, or just vegging out with a good movie that I want to watch, too! The other element is that we have my knight-in-shining-armour's mother here in town who is elderly, still mourning her husband of 60 years and seems to be under-the-weather most days. For the past week, she has been very unhappy, not eating, and seems to be needing much more attention, so today, as I tried to finish up the carnival, the phone rang rather frequently. The doctor finally suggested that we need a grief counsellor to see her. Rocket science?
Well without further ado, here are the submissions for this week! Thanks to all who submitted a post of wisdom.
Leticia Velasquez shares with us her post,
Disabled teach us about the Eucharist
from her blog
causa nostrae laetitiae
. Leticia always has a wonderful take on these beautiful children that grace our lives and I, for one, gain a new appreciation for parents in these situations. Thank you, Leticia, for bringing your many graces to us!
A Catholic Fire
hit a road bump this week! Jean shares with us her faith and her husband's humor in her post,
"I've had enough, Lord!"
A GPS and possibly a very large dog could have helped in this matter, but faith and a guardian angel seemed to do the job quite nicely. Thanks, Jean!! Hug your hubby for me!
Kathleen Gage shares this post
,
Tithing - Fact or Fiction?
from her blog
Daily Awareness
.
Here's her description of the post: If you subscribe to virtually any religious or spiritual belief you've likely heard about tithing. Whether or not you are actually tithing is another thing. Tithing can be a very emotionally charged activity. It has been said that what you put out your receive back tenfold. Is this true or is it simply a way for a church or spiritual group to strong arm followers to give up their money? Some people believe wholeheartedly in the spiritual practice of tithing while others view it as manipulation. Find out if tithing blesses or hinders.
Sarah from
a snoring scholar
, share with us a book review. I love her book reviews! Here is a book that surprised her and once again, I think I am going to have to buy it, called,
Joining the Brede Bandwagon
. Thanks, Sarah for the share!
Rene Dabdoub shares an amazing story,
"Ale"
posted at
"Intoapositive.com."
Rene wants to use her blog help her readers seek ways to find something positive out of something we perceive as negative. We should always be able to turn a negative into a Positive!.
Lorraine Cohen presents
"5 Tips to Be At Your Best"
posted at
Powerfull Living
. I'll be honest and say that when doing these carnivals, I am not comfortable with these blogamercials as they are in business to sell their talks and materials, but Lorraine's 5 tips are pretty good, especially the one that advises to monitor your self talk. We can sure talk up a storm either in or out of positive thinking.
At
A Catholic Life
, Matthew, one of our beloved seminarians, shares his post, "
Preparing for the nativity of St. John the Baptist.
" His description is as follows: Description of St. John's Eve Bonfires and relevant Scripture, all in preparation for June 24th's celebration of St. John the Baptist's Nativity. Thanks, Matthew! I feel so bad that I really haven't seen this before, which makes me realize perhaps that what the "Bonfire of the Vanities" is all about?
Jane, from
Building the Ark
blog wrote an article for her newspaper that has quite a nice message: Not all weeds need pulling. Tell that to my knight-in-shining armour gone gardener for the summer! You can find her article
here
. Nicely done, Jane!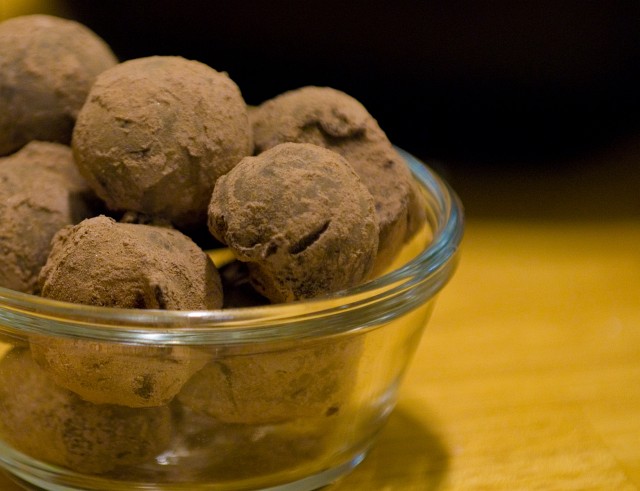 Kate Wicker, this week, shares her post,
Soul Food
from her blog,
Kate Wicker
. Ok, if Kate is a Chocolate Spinach truffle, I must be a Broccoli peanutbutter and chocolate chip souffle! Here's her prayer we should all pray daily:
Lord Jesus, help me to never be hungry again. Fill me with your love through the power of the Eucharist.
Why Catholic Apologists can find themselves defending the impossible and what simple logic will resolve easily.
Hypocracy or Intentional Ignorance
by Dave at Catholicjourneyman blog.
"
Pro-life Pharmacies
" is the contribution from our beloved Caravan master, Jay. Silly me, do pro-life pharmacies really exist? Yes, says Jay and we need to do our part in finding them and supporting them...for what they are.....pro-life.
Kevin Miller, from
Exceptional Marriages
, has a great thought to share with us that, frankly, I think we forget all too often! In his post,
A Reflection on the Sunday, June 22 reading
, he talks about the very fact that Satan is alive and kicking! Thanks, Kevin!
Charles Morgan discusses his thoughts in his post,
Clearly the Christians didn't understand how a woman gets pregnant in the first place
posted at
Why Do We Believe?
.
What a hodge-podge of great Catholic Worldview! Thanks again and God bless!
Hugs!
Ebeth