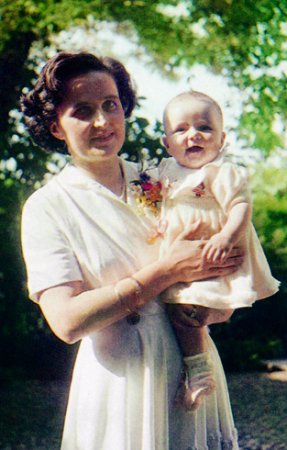 St. Gianna Beretta Molla
Gianna Beretta was born in Milan, Italy on October 4, 1922. She was born into a very Christian home. When she was a teenager, she was very active in the teen groups in her church. When she was 16 she decided that she would rather die than commit a mortal sin. She went to college to become a doctor. While in college she met Pietro Molla. He was very impressed with this catholic doctor who was so concerned for others. She was wondering if God was telling her to marry him. She had planned to become a nun, so she asked her confessor for advice. He said, "If all the good catholic girls became nuns, there would be no good catholic mothers."
So they married and had three children. Then they lost two more children before birth. When she became pregnant again, the doctors found a tumor in her uterus and they told her she needed surgery. Before she underwent surgery, she told the doctors to keep her unborn baby safe. The surgery went well and the baby was safe. Gianna, however, knew that she was still in danger. Just before the baby was born, she told the doctors, "If you have to choose between me and the baby, I want you to save the baby. The baby was born on April 21,1922 and baptized Gianna Emanuela, but her mother was dying from birth problems. Gianna Baretta Molla died on April 28,1922. Her daughter, Gianna Emanuela, was at her ceremony to witness her mother becoming a saint in 2004.
Here is her prayer:
My most sweet Jesus, infinitely merciful God,
most tender Father of souls,
and in a particular way of the most weak,
most miserable, most infirm
which You carry with special tenderness between Your divine arms,
I come to You to ask You, through the love
and merits of Your Sacred Heart,
the grace to comprehend and to do always Your holy will,
the grace to confide in You,
the grace to rest securely through time and eternity in Your loving divine arms.
Written by Rebecca as part of her religion assignment.