Today we had to put our favorite canine pet down. He was 14+ years old and so feeble that he stayed in his bed all day until my husband insisted that he get up to go outside. He couldn't walk well, he collapsed at a drop of a hat and groaned all the time for the last month.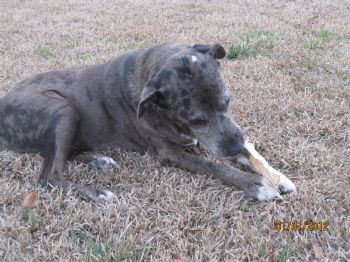 He was a Catahoula Leopard and a rare breed from Louisianan. But most importantly, he was our Theodore, a wonderfully loving and devoted boy. We got him at the Houston SPCA for our son, Marshall when he was 18 for his birthday. That was in 2000, and we named him Theodore after the PBS kids series, Theodore, Tugboat....of which we loved watching.
Everyone we knew loved him and enjoyed visiting with him. He tolerated all the dachshunds that we fostered, and the two we adopted. He tolerated the cats...all four of them.
We will miss him severely.
The house is quiet now......
we are all in mourning.